Our approach to phonics
Phonics Curriculum Intent
It is our intention at Beverley St Nicholas Primary School for children to become enthusiastic and motivated readers; to develop children's confidence in reading a wide variety of genres and text types; to have the skills needed to decode words in order to be able to read fluently with an understanding of what they have read and to develop a love and enjoyment of reading for pleasure.
At Beverley St Nicholas Primary School, we highly value reading as a key life skill, and are dedicated to enabling our pupils to become lifelong readers. We believe reading is the bedrock of success in education. We use a synthetic phonics programme called Read, Write Inc to teach early reading.
Read, Write, Inc. phonics is an inclusive literacy programme for all children learning to read. Children learn the 44 common sounds in the English language and how to blend them to read and spell. It is powerful because it is based on the principles of how individuals learn. It is a fully inclusive method of teaching reading with the movement from imitation to investigation to independent application, which can be adapted to suit the needs of learners of any stage.
Progression Map
Further information:
Phonics Policy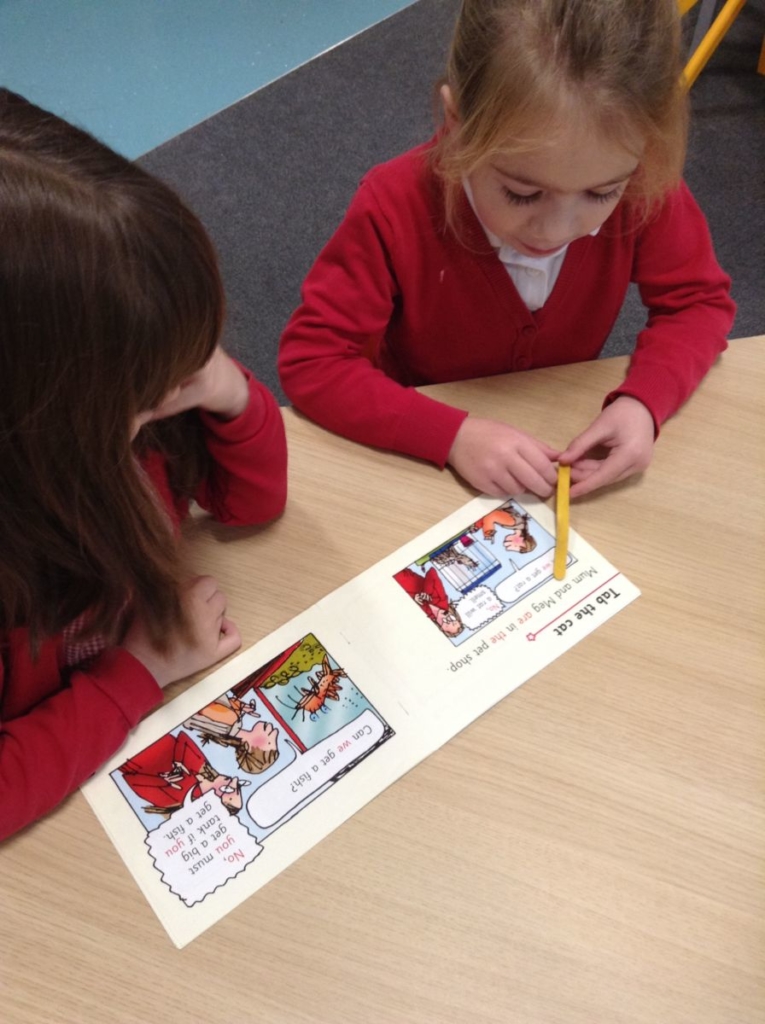 'My child is very happy at Beverley St Nicholas Primary School.'
'My child loves coming to school and it's because of the teachers.'
'My child always has exciting things to tell me about his day.'
'My child really enjoys coming to school and hates it when it's weekends.'
'I am very happy with my daughter's progress and this is down to her teacher.'
'Excellent job done by all!'
'I've always found Beverley St Nicholas Primary lives up to all of our expectations.'
'I am delighted with the progress my child is making.'
'This School provides many opportunities for my child to get involved in sport.'
'The environment looks great!.'