School uniform
A school uniform promotes a feeling of community and identity within the school.
It also gives the children a sense of purpose; they have dressed to learn.

It's important to turn up to school feeling that you belong and look ready to learn.
Our school uniform does exactly that.
It makes our children look smart and provides an identity as a member of our education community.
As a school we will:
Ensure the main parts of the uniform are affordable and available from supermarkets and local shops.

Make sweatshirts with the school logo, which is optional, available from the school.

Through the Friends of the School, hold regular used uniform sales which, as well as raising funds for school, provides a source of good quality second hand uniform.

Telephone or text parents and remind them of the uniform policy if their child doesn't attend in full uniform.

Beverley St Nicholas school uniform:
As parents/carers we ask you to send your child to school in the following uniform:
Grey or black trousers/shorts/skirt or pinafore
White polo shirt
Red sweatshirt or cardigan(with or without the school logo)
Red gingham dresses can be worn during the summer term
White, grey or black socks or tights
PE
All pupils must have a P.E kit in school. All children should wear a red T- shirt and black shorts. In the summer term we also ask if trainers, sun hat and water bottle are included in the kit as often PE will take place outside.
Footwear
Sensible shoes should be worn to school that are suitable for playground fun. Children should have a change of shoes that remain for indoor use only. These should be named or easily identified. Shoes with heels or flip flops are not suitable.
Jewellery is not part of our school uniform.
If stud earrings cannot be removed they must be taped up for PE.
It is recommended that all items of uniform are clearly marked with your child's name so they can be easily returned to you if they are mislaid.
School book bags are required to take homework, reading books, letters etc. home on a daily basis. We encourage parents/ carers to check the contents of these regularly.
Water bottles are encouraged to be brought to school because good hydration aids concentration. Water bottles will be topped up during the day – please do not send them filled with juice or squash.
The school office has; sweatshirts, cardigans, book bags, PE kits and water bottles available to purchase. All of these items feature the school logo.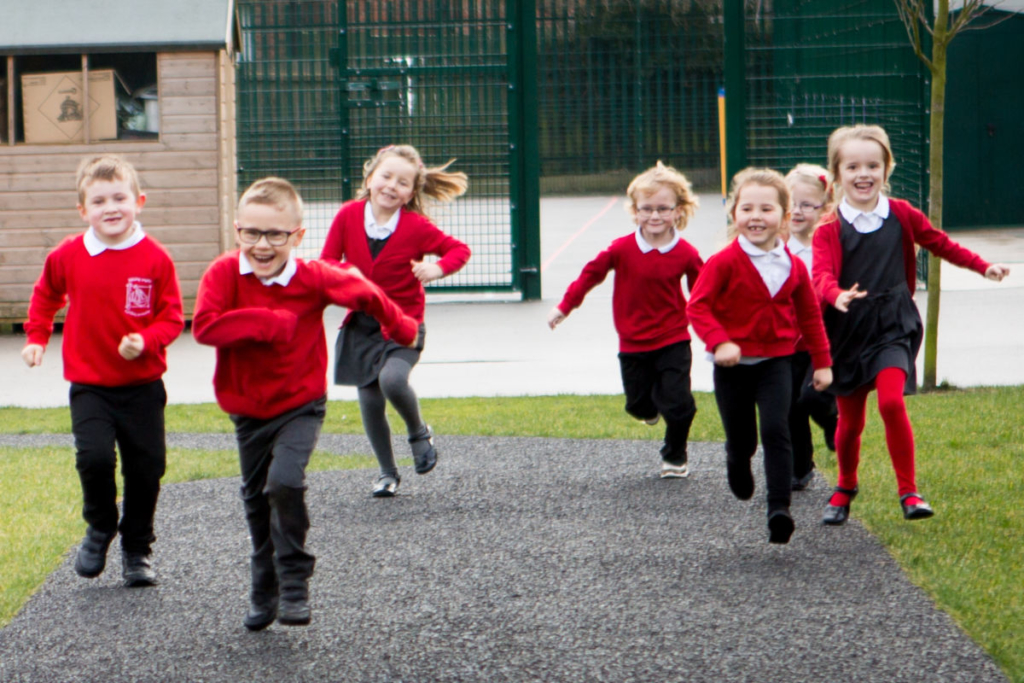 'My child is very happy at Beverley St Nicholas Primary School.'
'My child loves coming to school and it's because of the teachers.'
'My child always has exciting things to tell me about his day.'
'My child really enjoys coming to school and hates it when it's weekends.'
'I am very happy with my daughter's progress and this is down to her teacher.'
'Excellent job done by all!'
'I've always found Beverley St Nicholas Primary lives up to all of our expectations.'
'I am delighted with the progress my child is making.'
'This School provides many opportunities for my child to get involved in sport.'
'The environment looks great!.'